Are you ready for those back-to-school costs? It's almost that time of year, but you don't have to dread it! Today we continue our money-saving ways with helpful hacks to save money on back to school supplies. Why spend more if you don't have to?

Hacks To Save Money On Back To School Supplies
Before you head out, shop your home. Do you already have some needed supplies in a desk drawer or closet that you've forgotten about? Chances are good, so check before you spend.
If you only need a basic calculator, buy a pocket-sized one that'll do the job from Dollar Tree. This is a great way to save! Pick up extra batteries for the calculator while you're at it.
Mid-summer is when manufacturers begin issuing coupons for name-brand school supplies. Watch for these and stock up before you shop.
You can use those manufacturers coupons at your local dollar store, and you might just get a freebie! If you don't have a dollar store near you, try Wal-Mart.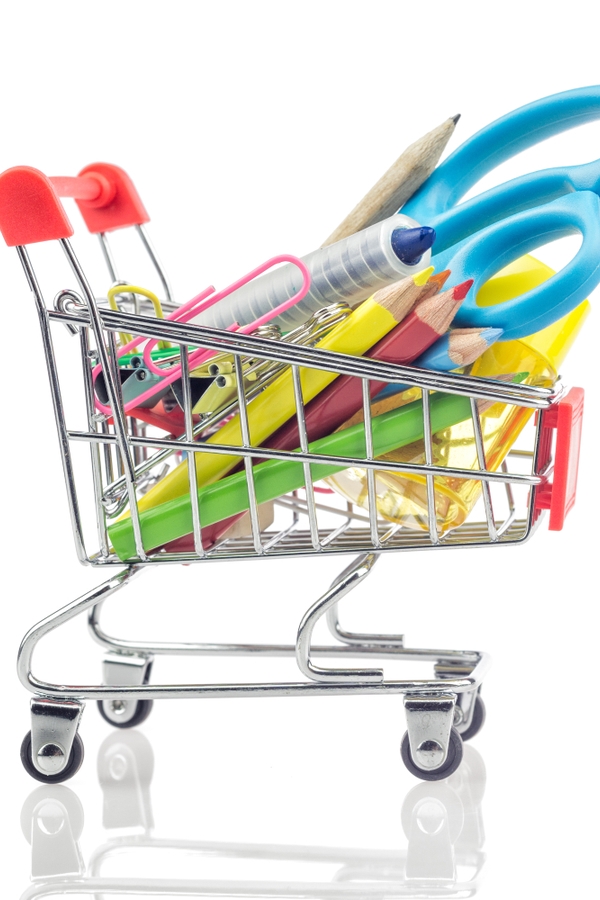 More Ways To Save
Do you get prescriptions from Walgreens or CVS pharmacies? Save up those rewards points until August, then use them to save money on back to school supplies.
Stores like Office Max and Office Depot have price-matching. Use that to your advantage at back to school time. If they offer the best deal around on one particular item, use price matching for other items to save yourself from having to visit other stores.

Do you work in a school? Teachers and staff can show their ID tags at Staples for special deals and freebies at back to school time. Watch your local Staples ads for timing!
For the best all-around savings in one place, keep an eye on Wal-Mart's back to school prices. If you just want to do a one-and-done type of shopping trip, they're are usually your best bet to save money on back to school supplies.
Back to your summer fun! Do you know how to save money on your remaining summer activities?