Buying less (or none) of certain things is probably the simplest way to trim your budget and put more money in the bank. And as luck would have it, you should stop buying these things to save money.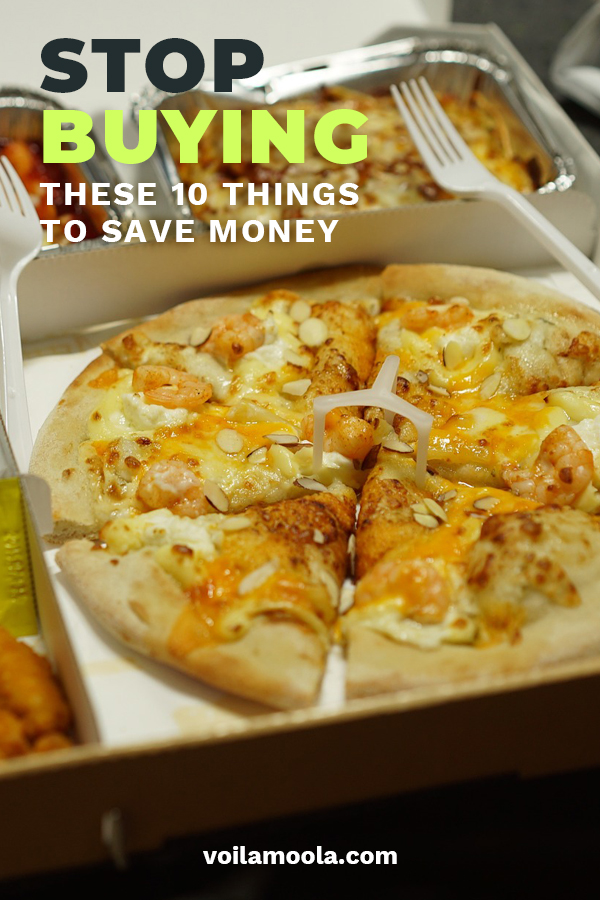 If you're looking to save money, you're probably brainstorming some things you can cut back on. Here are 10.
Stop Buying These Things
1. Dishwasher Detergent
Those tablets and liquids you use in the dishwasher can get pretty expensive — especially if you have a family and do a lot of dishes. Instead of buying detergents, try making your own. See the link at the end of the article.

2. All-Purpose Cleaner
You can pay several bucks per bottle for all-purpose cleaners at the supermarket or big box store. Why pay for that when you can make your own for pennies on the dollar? Another easy thing to stop buying to save money.

3. Body Wash
Yeah, body wash feels much better and more moisturizing than regular soap. But did you know you don't have to buy it? Nope. You can make your own quite easily and for much less money.

4. Bread
At the grocery store, a loaf of bread will cost you anywhere from about $2 to $5 and up. But you can make your own for about 49 cents — and it's way better. It's easier than you think, and even if you invest in a bread machine and bread box for your prized loaves, you'll make your investment back many times over.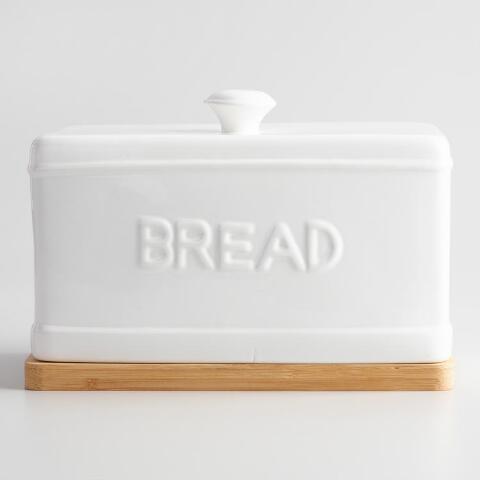 5. Pizza Delivery or Takeout
Yes, it's quick and easy to order a pizza on a busy night. But at what cost? Make your own pizza crust to have on hand, and you'll not only be able to throw a pizza together even faster than you can order one, but it'll taste amazing. I make my pizza dough in my bread machine.

6. Feminine Products
Yeah, you don't want to stop using these. But that doesn't mean you have to pay several bucks a pack. You can switch to fabric pads and save money (and the environment) over the long run. And, in my opinion, they're a lot more comfortable (usually made of soft and absorbent flannel).

7. Toilet Cleaner
Everyone wants a clean toilet. But you can get yours just as clean as a detergent can with simple baking soda and vinegar. Sprinkle in a little of both, let it fizz for a few minutes, and scrub.

8. Shaving Cream
You can't get the best shave with plain water. But you don't have to pay a lot for shaving cream either. At our house, the girls use cheap dollar store hair conditioner. You can get a huge bottle that lasts, and the shave is just as good or better. If you'd rather, you can also make your own shaving cream to save money.

9. Dryer Sheets
Instead of buying fabric softener dryer sheets, make your own for as little as a penny per load.

10. Junk Food
How much of your grocery budget ends up being spent on things like chips, soda, crackers, and sweets? If you were totally honest with yourself and added it up, you might be shocked. If you simply quit buying junk food, your bank account would grow and your waistline would shrink. It's a win-win!

There you have it. 10 things to stop buying to save money.
Here is another tip about saving money.
Article links, images, and tips come from the following blogs:
Homemade Dish Detergent:
http://sixdollarfamily.com/homemade-dishwasher-detergent
Homemade All-Purpose Cleaner:
https://livesimply.me/2015/11/02/how-to-make-homemade-all-purpose-surface-cleaner/
Make Your Own Body Wash:
http://sixdollarfamily.com/homemade-body-wash-recipe
Bread Box:
https://www.worldmarket.com/product/ceramic+bread+box+with+wood+cutting+board.do?sortby=ourPicks&from=Search
Pizza Dough:
http://www.geniuskitchen.com/recipe/easy-peezy-pizza-dough-bread-machine-pizza-dough-35805
Fabric Pads:
https://www.littlehouseliving.com/homemade-cloth-pads-tutorial-and-pattern.html
DIY Toilet Cleaner:
https://www.hunker.com/12001685/toilet-cleaning-with-vinegar-baking-soda
Homemade Shaving Cream:
http://sixdollarfamily.com/all-natural-homemade-shave-cream
DIY Dryer Sheets:
http://viewfromthefridge.com/homemade-dryer-sheets/
How to Stop Eating Junk Food:
https://www.wikihow.com/Stop-Eating-Junk-Food
Learn how to save tons of money with these other money saving tips and tricks: