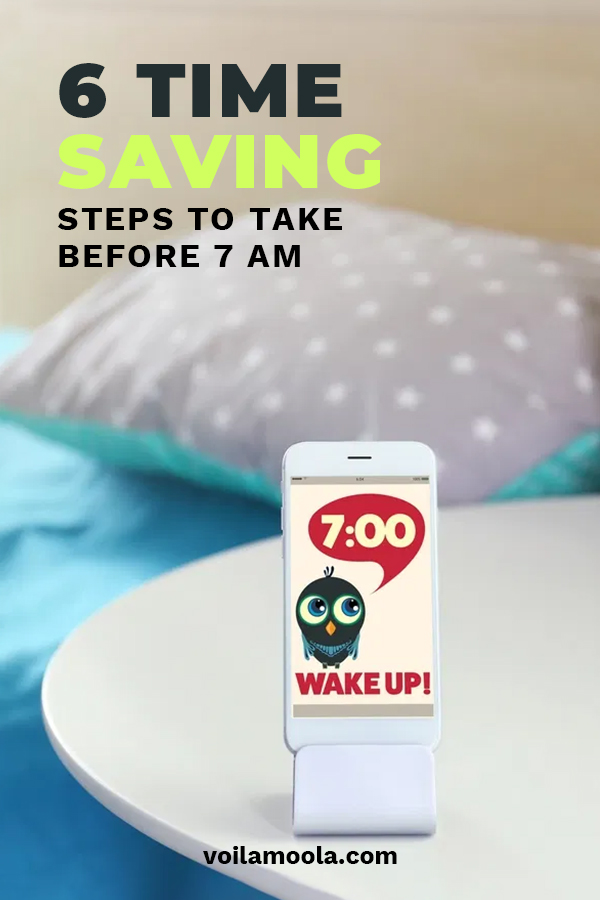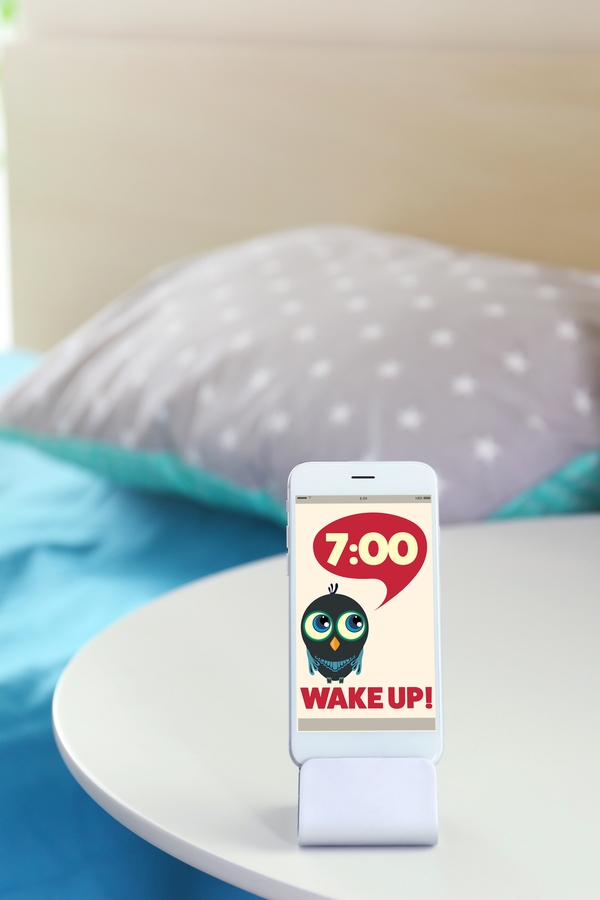 Here at Voila Moola, we talk a lot about saving money. Today we're going to talk about time-saving steps. Do you believe the old adage that time equals money? It may not be true in every case, but in some it cases it certainly is. Our premise for today's topic is that if you beat the alarm and take these 6 time-saving steps before 7 am, you'll be ahead of the pack!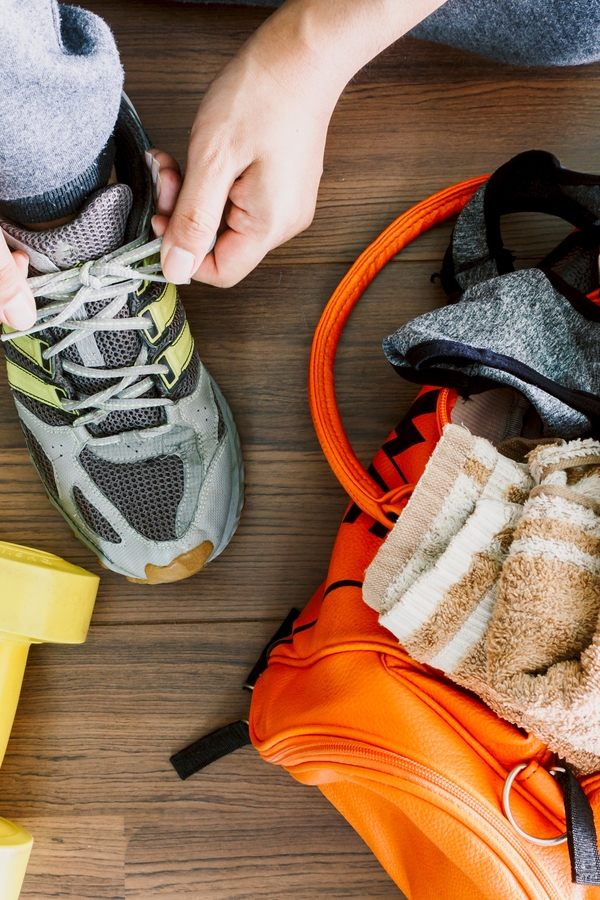 6 Time-Saving Steps For Morning
1. Do you power up at the gym before work? Get there faster by using your clean gym clothes as pajamas. Put on a fresh set before you go to bed at night. In the morning all you have to do is lace up your sneakers, grab your bag, and you're set. After you brush your teeth, of course!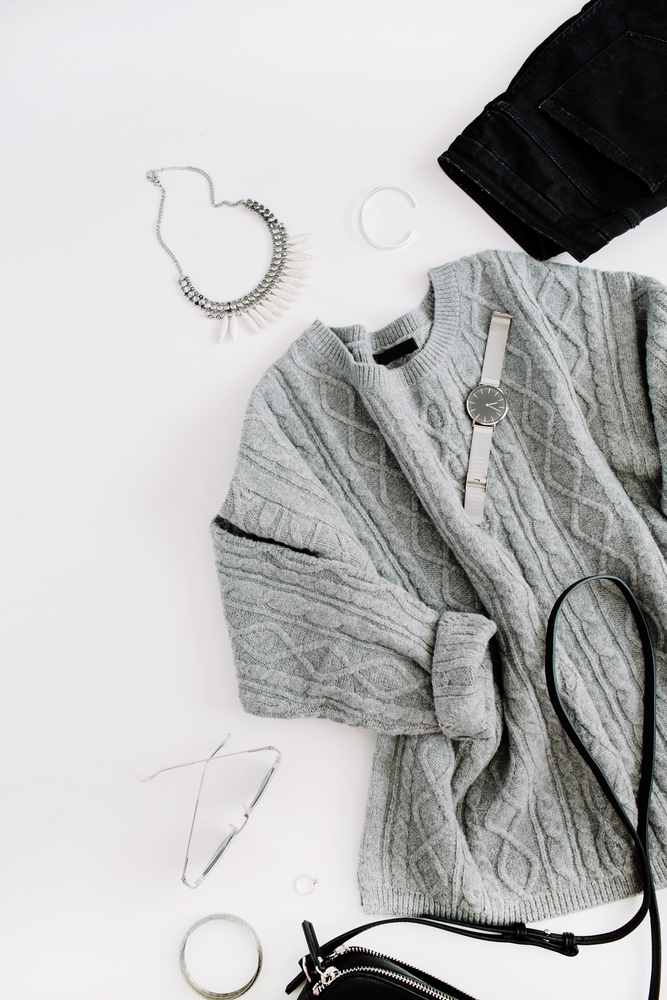 2. Set out each day's work outfit the night before. Believe it or not, it's a huge time-saving step for the morning. You won't have any worries about what to wear. You've already made that decision!
3. Your shower time is a great place to knock out a few time-saving steps in one. Brush your teeth and wash your face at the same time instead of doing those things separately.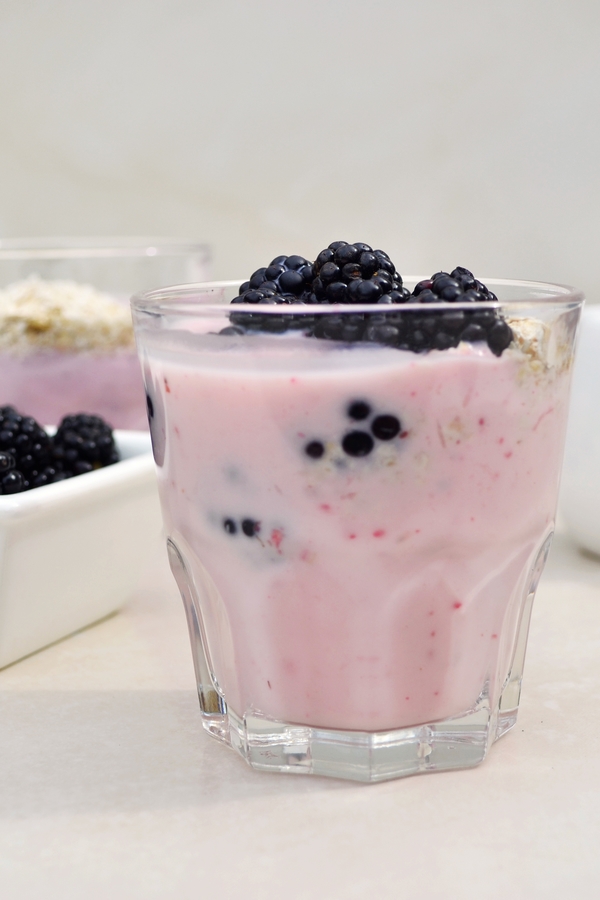 4. Have a ready-to-eat breakfast that you've prepped the night before. One good example is overnight oats. Simple to make, quick to eat, and they'll last you until it's lunch time!
5. If hitting the snooze button is too much of an issue for you, make your alarm much harder to shut off. Turn up the volume and place it on the other side of the room. This means you'll have to get up to shut it off, and once you're up, you might as well stay up!
6. Adopt a "hands off your phone" morning rule. If your phone is a big distraction in the mornings, get in the habit of not looking at it until break time or even lunch time. For many of us, our phones are a huge time-waster! We think we have to wake up and see what's happening in the world or on our social media feeds, and before we know it, we're running late!
There you have the 6 time-saving steps to take before 7 am. They'll definitely help you streamline your morning routine! Before you go, check out our post on successful habits for women.